Hours: Mon - Fri: 12–3pm, 4–10pm Sat: 10am–3:30pm, 4:30–11pm Sun: 10am–3:30pm, 4:30–10pm
The first of its kind to ever appear in the Michelin Guide, Ambar D.C., known for delivering a true 'Balkan Experience' has surpassed an epic milestone for the Eastern European cuisine, catapulting it to the top of the international scene.
Next-level Balkan dining without limits
Explore the rich, savory food of the Balkan Peninsula by trying a little bit of everything -
all for one flat price.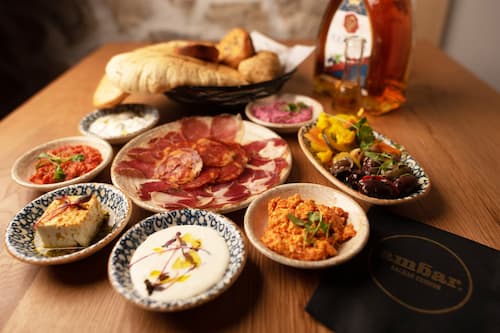 $34.99
Unlimited Brunch
Salmon benedict, beet tzatziki, cinnamon sweet sour dough. We keep bringing plates till you say stop.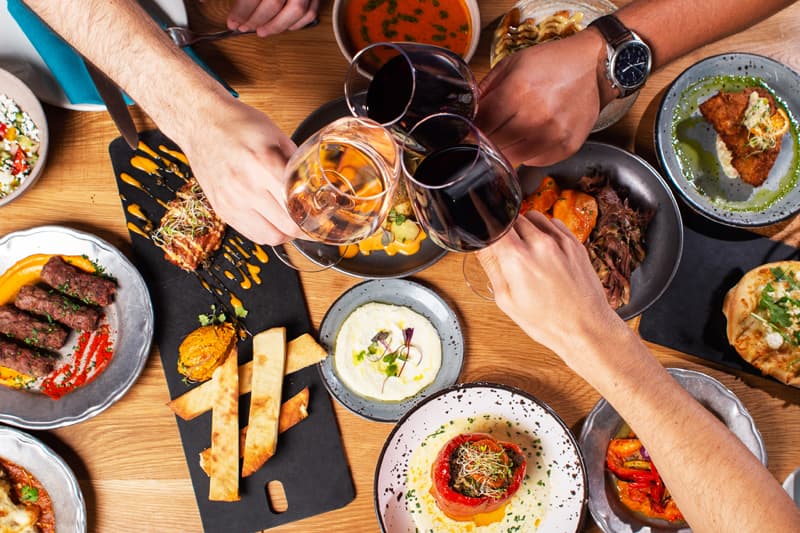 $49.99
Unlimited Dinner
Plate after plate of brussel sprouts, cheese pie, drunken mussels, slow roasted lamb, and more.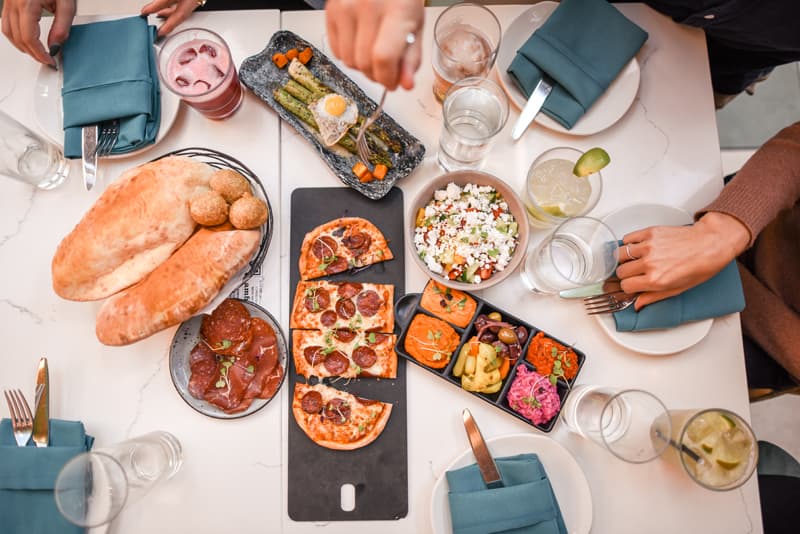 $27.99
Unlimited Lunch
Your fill of beef prosciutto, Balkan salad, house baked flatbreads, rainbow trout, beef short rib goulash and more.
HAPPENINGS
Explore the rich, savory food of the Balkan Peninsula with our Unlimited Dining Experiences, Happy Hour, and upcoming events throughout the year.
What Customers Are Saying
Ambar blends tradition and heritage with creativity and modern design. The result is an unforgettable visitor experience that reaches all the senses with delicious food, unbelievable drinks and an atmosphere that blends comfort and high style. Every detail is meticulously woven into an unique experience that will leave you breathless.
RESERVE A TABLE
Make a group reservation for your next Ambar experience at your nearest location.
Online Ordering
We offer takeout and food delivery services. Savor the flavors of Balkan cuisine without leaving the comfort of your own home. For your convenience, Ambar is offered in all the popular ordering apps. You can place your order online or by calling us right away.
ORDER ONLINE
Group Dining
Our outdoor and indoor areas are suitable for quiet private dinners, energetic gatherings, social lunches, and business meetings.
BOOK A GROUP DINING EXPERIENCE
LEARN MORE
Private Events
For any form of private or business event, Ambar is the ideal venue for any occasion, thanks to its stunning interior design, delectable food and drink, and our well-versed staff.
BOOK A PRIVATE DINING EXPERIENCE
LEARN MORE
Catering
We want your guests to remember your event for all the right reasons. Our mission is to present you and your guest with a culinary experience worthy of a top-notch restaurant, employing the finest seasonal, locally sourced, and responsibly farmed foods. We'll do our best to accommodate your dietary preferences.
LEARN MORE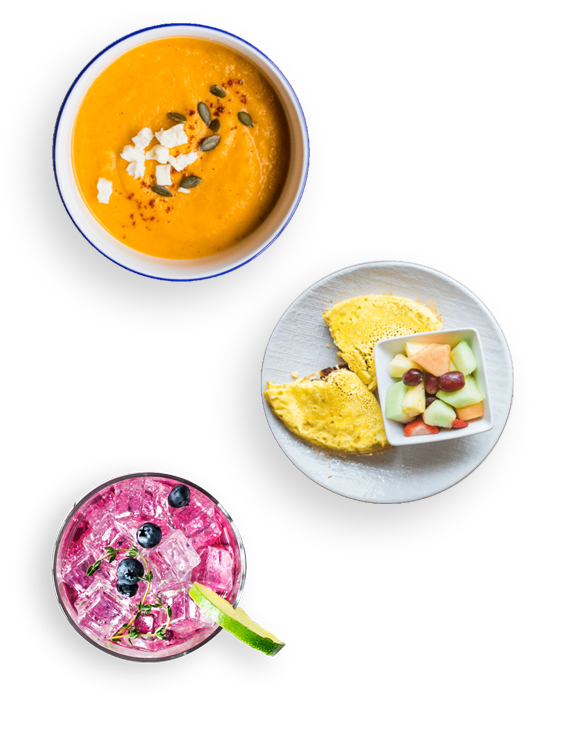 GIFT CARDS
Share the Ambar experience with the foodies around you. We're happy to offer gift cards for purchase either online or in person at any of our locations.
BUY GIFT CARDS
HOUSE ACCOUNTS
It pays to be a regular
Our House Accounts get you bonus dining credit and unlock rewards and benefits.
Start Account