Mon - Thur: 12–3.30pm, 4–10pm Fri: 12–3.30pm, 4–11pm Sat: 10am–4pm, 5–11pm Sun: 10am–4pm, 5–10pm
The newest addition to the Ambar brand features the best dishes from the Balkan Peninsula with a modern twist. The new location features the renowned Dining Without Limits experience for lunch, dinner, and weekend brunch as well as a takeout option.
What sets this new Ambar apart in the vibrant Shaw neighborhood is the second-floor Rakia cocktail bar complete with a retractable rooftop, weekend DJ performances, and a new designated pickup window for easy grab and go to enjoy the best Balkan dining experiences.
Best of DC 2023 Best Brunch Winner | Best of DC 2023 Best New Restaurant Runner Up | OpenTable Diner's Choice
Next-level Balkan dining without limits
Explore the rich, savory food of the Balkan Peninsula by trying a little bit of everything -
all for one flat price.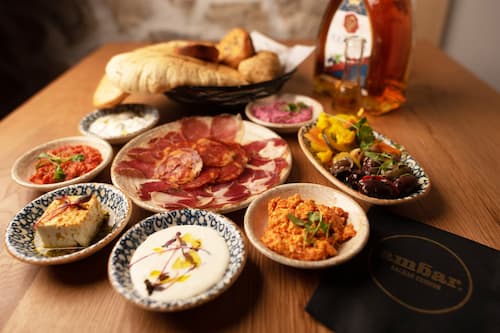 Unlimited Brunch
Salmon benedict, beet tzatziki, cinnamon sweet sour dough. We keep bringing plates till you say stop.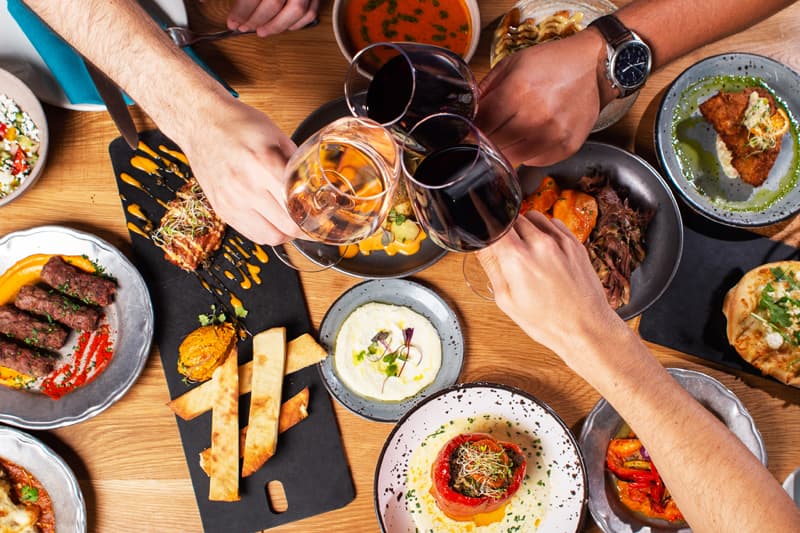 Unlimited Dinner
Plate after plate of brussel sprouts, cheese pie, drunken mussels, slow roasted lamb, and more.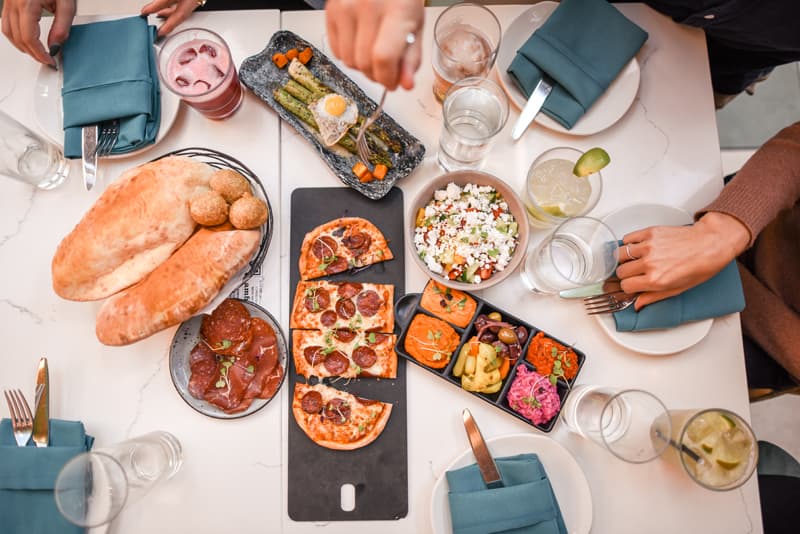 Unlimited Lunch
Your fill of beef prosciutto, Balkan salad, house baked flatbreads, rainbow trout, beef short rib goulash and more.
HOURS OF OPERATION
LUNCH
Monday - Friday: 12:00PM - 3:30PM
DINNER
Monday - Thursday: 4:00PM - 10:00PM
Friday: 4:00PM - 11:00PM
Saturday: 5:00PM - 11:00PM
Sunday: 5:00PM - 10:00PM
UNLIMITED BRUNCH
Saturday & Sunday: 10:00AM - 4:00PM
HAPPENINGS
Explore the rich, savory food of the Balkan Peninsula with our Unlimited Dining Experiences, Happy Hour, and upcoming events throughout the year.
Ambar blends tradition and heritage with creativity and modern design. The result is an unforgettable visitor experience that reaches all the senses with delicious food, unbelievable drinks and an atmosphere that blends comfort and high style. Every detail is meticulously woven into an unique experience that will leave you breathless.
RESERVE A TABLE
Make a group reservation for your next Ambar experience at your nearest location.